Search Programs
*sponsored
Whether you want to work in a zoo with animals or study the way certain animals communicate with one another, an advanced degree in animal behavior or psychology may be helpful. An undergraduate degree may gain you entry into the field, but a master's or doctoral degree may really enable you to obtain that extra learning to become involved with research or deeper exploration into animal behavior and psychology fields.
Below we profile the seven top animal behavior and psychology programs that provide hands-on skills and interdisciplinary learning. Whether you are just considering the field or want to look for more advanced degree options, this list can help as a guide.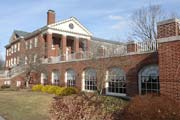 Bucknell University, which is based in Lewisburg, Pennsylvania, offers a bachelor's of arts (BA), a bachelor's of science (BS), and a master's of science (MS) degree in animal behavior science.
The school launched its animal behavior program 50 years ago, making it available to students as a joint education offering through both the school's psychology and biology departments. At Bucknell, the programs emphasize the evolution of animal life, whereas programs in animal science focus on the use of animals for human purposes.
Over the decades, students in the school's programs have achieved high degrees of success, with various students receiving fellowships. An emphasis is placed on undergraduate research, study-abroad opportunities, and internships for the development of practical skills.
The bachelor of arts program comprises 11 required courses, while the bachelor of science major is made up of 17 required courses. As part of the program, students will delve into topics such as animal behavior; advanced methods in animal behavior; behavioral ecology; amphibian biology and conservation; invertebrate zoology; ecosystem ecology; neurophysiology; and wildlife and emerging diseases.
The master of science program consists of coursework in psychology and biology. The program involves eight courses and requires the satisfactory completion of a research thesis.
Accreditation: Middle States Commission on Higher Education
Expected Time to Completion: Bachelor's degree (48 months); master's degree (24 months)
Estimated Tuition: Undergraduate degree ($59,474)